When the new resort of Puerto Banús was opened in 1970, it immediately became a favourite destination of some of the world's wealthiest people. Today, there are super yachts moored in the sheltered marina, famous sports cars and limousines in the streets, and exclusive brands in the sophisticated shopping complex. Kristina Szekely luxury real estate in Marbella has the expertise to assist you in purchasing a superb luxury villa or apartment in the exclusive districts of Puerto Banús. Your beautiful new home will have an elegant, fitted kitchen, but everyone loves to dine out in Puerto Banús. There are so many incredible restaurants to visit in Marbella. You'll be able to enjoy high-quality, international cuisine made with fresh, local ingredients.

1. Los Bandidos
This is one of Puerto Banús' oldest and most luxury restaurants. It has elegant tables and a ceiling full of plants and flowers that give it a unique, cosy atmosphere. The extensive menu includes many local dishes and some that are inspired by Swedish and French cuisine. You can choose delicious meals such as fried, wild sea bass, grilled lobster, asparagus au gratin and bacon-wrapped beef tenderloin.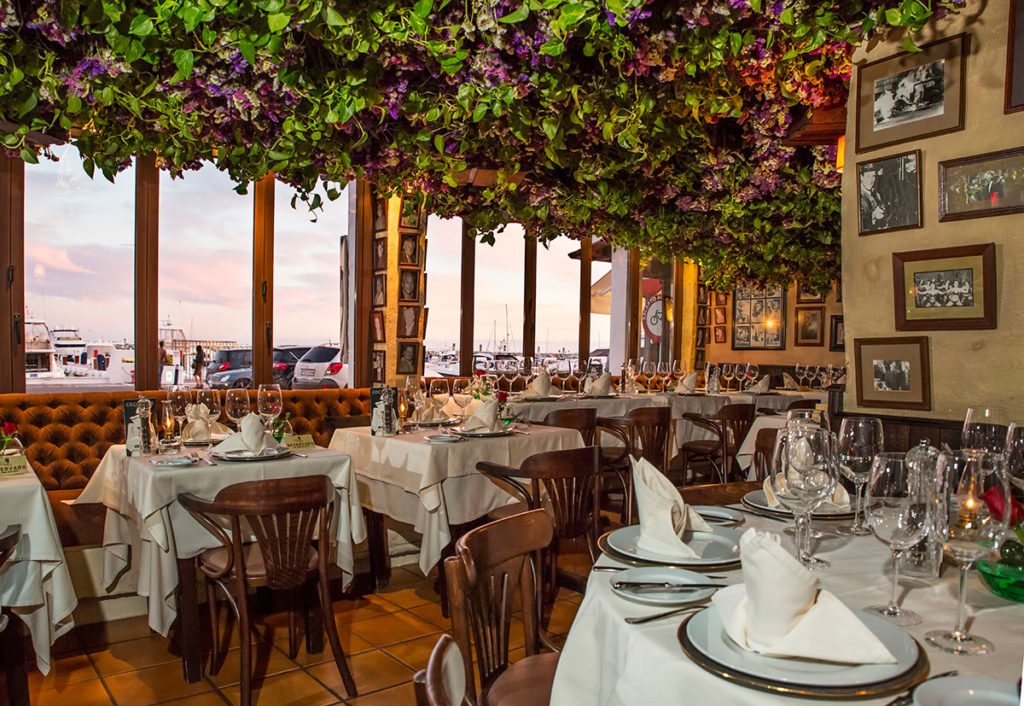 2. The Red Pepper
There are wonderful views of the marina from this welcoming restaurant. It's in an ideal beachfront location where you can admire the luxury yachts that are moored there. You can enjoy authentic, homemade Greek cuisine such as moussaka, dolmades and a baklava dessert. Traditional Spanish dishes such as gazpacho and tortilla are also served along with local wines.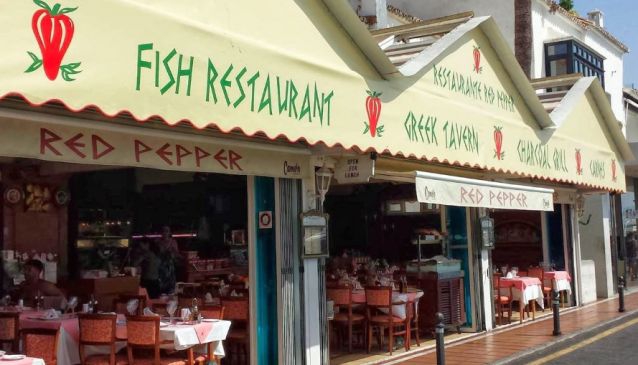 3. The Mumtaz
This elegant restaurant has been serving superb Indian cuisine for more than thirty years. There is an extensive outdoor terrace where you can enjoy views of the yachts, but dining inside is particularly special. There is an expensive, but tasteful decor that includes intricate trelliswork and bronze ceiling panels. The Mumtaz serves traditional dishes from northern India including Chicken Jalfrezi in a hot chilli sauce.

4. La Sala
You'll love this vibrant restaurant if you want to be entertained while you eat. Every day of the week there is live music from local artists and tribute acts. La Sala has nine separate dining areas including a rear terrace with amazing views of La Concha mountain. You can enjoy a wide choice of dishes for breakfast, lunch and dinner. Vegetarian and vegan meals are also served.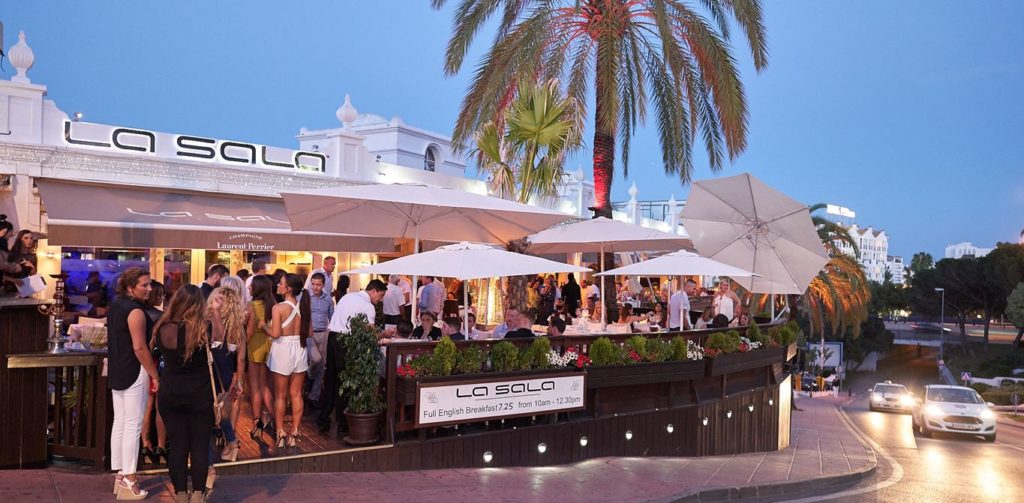 5. Skina Restaurant
Skina offers an authentic culinary experience. This Michelin-starred restaurant exemplifies Andalusian cuisine elevated to an art form. The tasting menu features an exquisite fusion of traditional flavours and contemporary culinary techniques, masterfully crafted by the talented chef, Mario Cachinero. The intimate atmosphere of the restaurant allows for personalised service, ensuring that you savour every moment of this gastronomic adventure – not to be missed!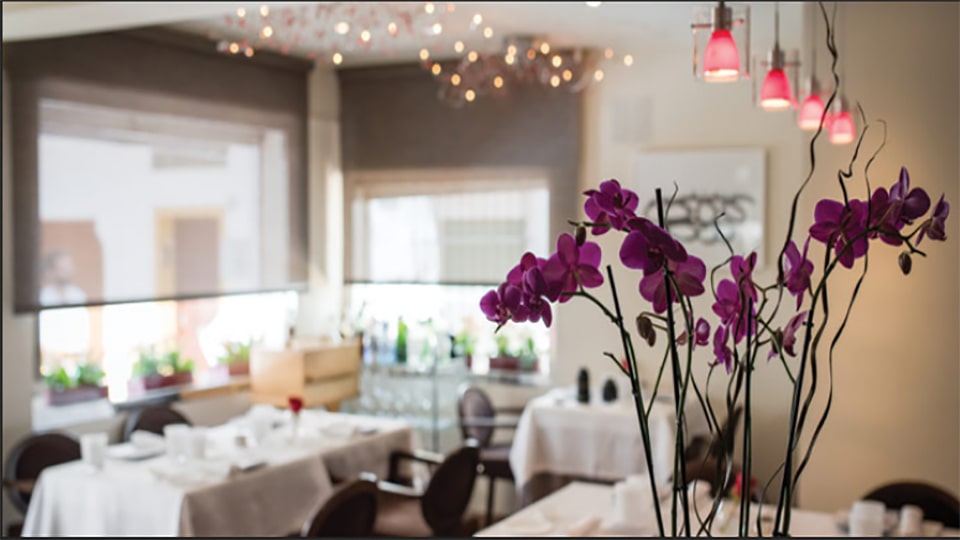 6. Pravda
This friendly, beachfront restaurant has a modern, contemporary decor with white walls and rows of small tables. Pravda specialises in serving a variety of dishes from around the world. The menu might include Costa Rican, Japanese or Thai dishes such as fried sea bass with a Tom Kha Gai sauce. Fresh ingredients may include beluga caviar and truffles.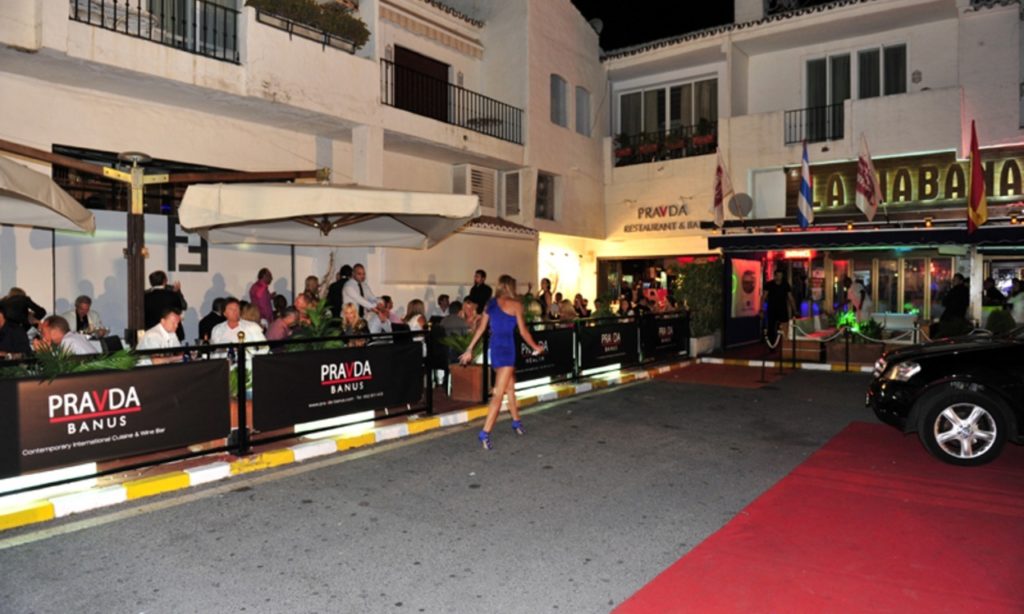 7. Meksian
For a hot and spicy Mexican meal, you can visit the Meksian which is located near the marina. The sophisticated restaurant is noted for its friendly, inviting atmosphere. You can look forward to delicious, homemade dishes such guacamole with tortilla chips or quesadillas with a variety of fillings. There's also a full wine list and cocktails such as a classic Margarita made with tequila, orange liqueur and lime juice.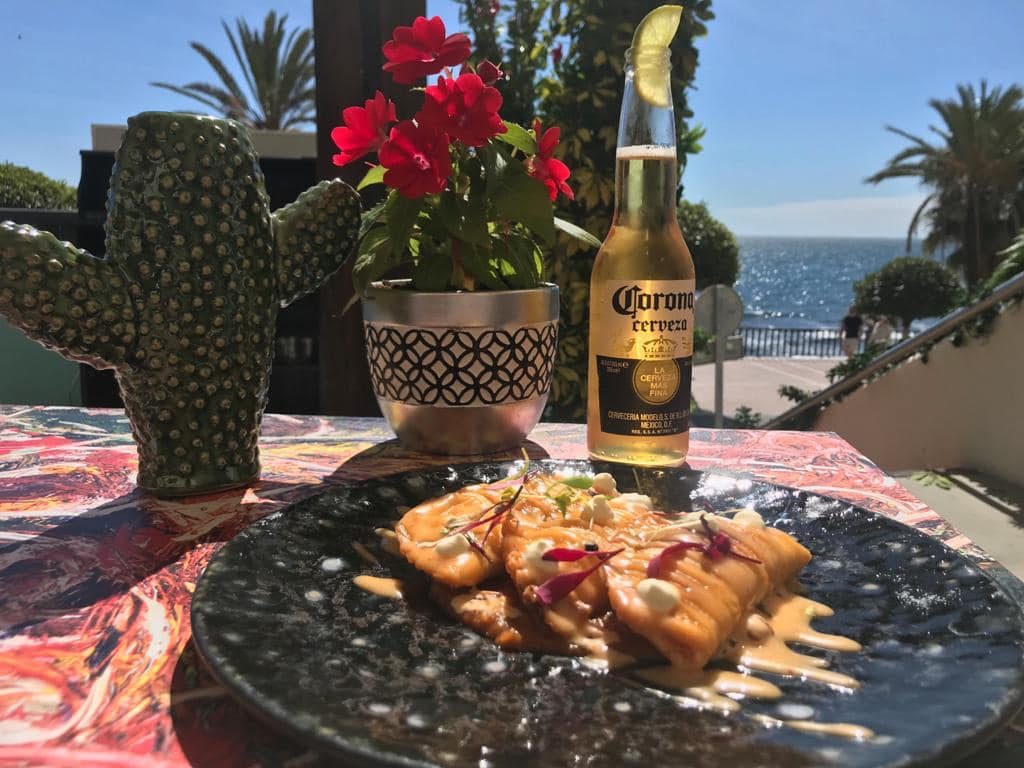 8. Leña and Lobito de Mar
Both restaurants are two of chef Dani García's references. Both two of the best luxury restaurants in Marbella. In the Leña you can find: Josper and charcoal grills, different cuts of aged meats, and yakipincho skewers (an adaptation of the Japanese yakitori). Lobito de Mar is located on Marbella's luxurious Golden Mile and in this case is a restaurant where you can find the best in fish, seafood and rice dishes.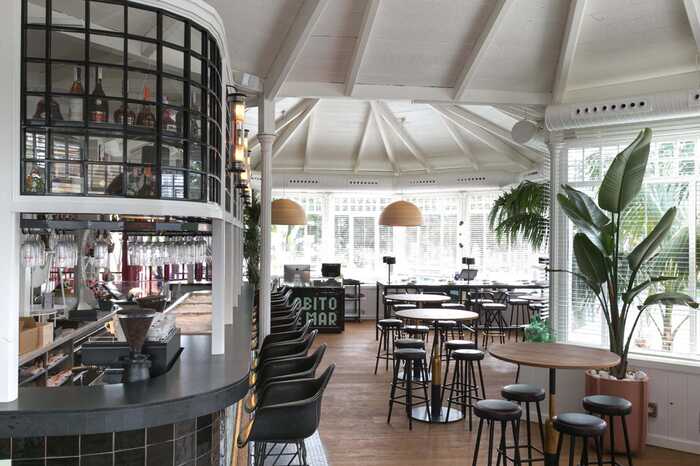 9. Breathe Restaurant Marbella
If you are a lover of fusion cuisine, Breathe will be the best restaurant in Puerto Banús for you. It combines diverse flavours from around the world into truly innovative culinary masterpieces that are both visually captivating and delicious. It's a modern, elegant ambience with all the luxury of Marbella. We recommend trying some of their exclusive desserts and cocktails that will not leave you indifferent.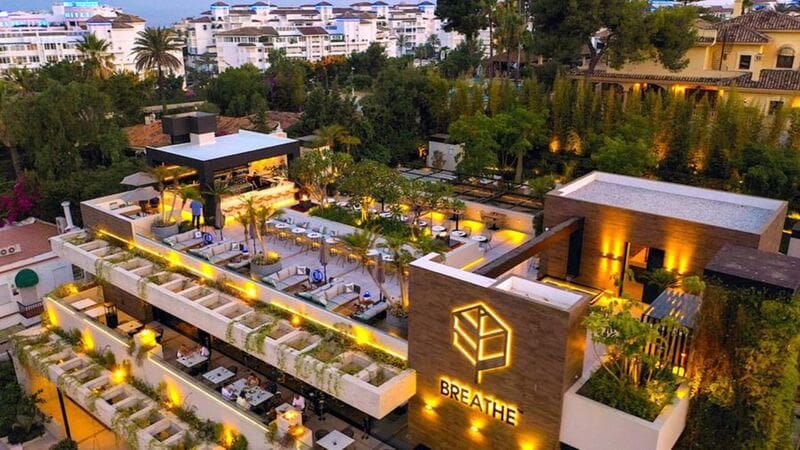 10. La Bocana Restaurant
La Bocana restaurant is located in the heart of Puerto Banús, overlooking the lighthouse and is in a less bustling area than other areas of Puerto Banús. Its culinary offer includes typical Andalusian dishes and cuisine. Since it opened its doors in 1987, this restaurant has remained one of the best in the area with its tapas, raciones and meat dishes, fish and typical dishes such as gazpacho andaluz, which is delicious.