Located in the heart of the Costa del Sol, Guadalmina Baja has become one of the most select and desirable places to live, offering a lot of attractions that make it an area increasingly sought by people from Europe and around the world, looking for a place that allows them to enjoy an unrivalled lifestyle.
A luxurious residential area ideal for families in search of tranquillity, sun, sea and nature, at Kristina Szekely we have an exclusive selection of luxury homes in Guadalmina Baja for both purchase and rent that meet all the conditions to become your new home.
One of Marbella's top destinations, here are the advantages of living in an urbanization that will undoubtedly make you seriously rethink the possibility of moving to this Andalusian paradise.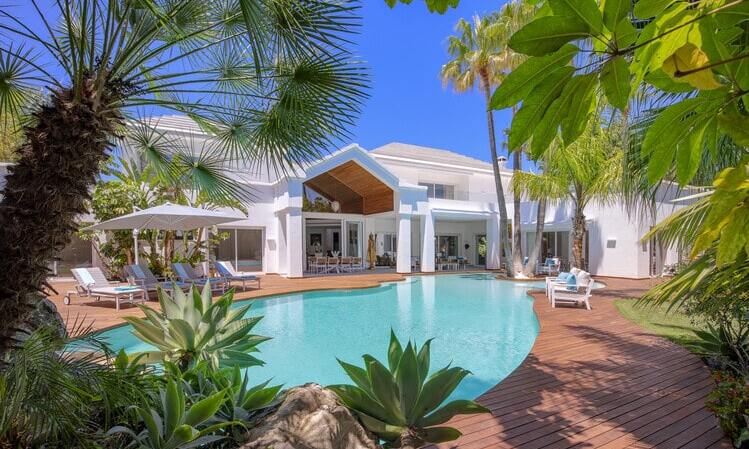 Guadalmina Baja, an exclusive residential area in Marbella
In the western part of Marbella, next to the town of Estepona, you will find one of the most select places on the Costa del Sol, characterised by its cosmopolitan atmosphere, its peaceful surroundings by the sea, its golf courses and the luxurious villas that line its streets.
Considered one of the most luxurious residential areas of Marbella, Guadalmina Baja is home to all kinds of internationally famous personalities who find this small Andalusian town an ideal place to establish their second homes, giving it a unique touch of distinction that makes it a real eye-catcher.
A paradise for golf lovers
Life in this place revolves around golf, which has made it a destination that delights lovers of this sport, who can enjoy it in unbeatable conditions.
The Real Club de Golf de Guadalmina, which has two golf courses, one to the north and the other to the south. Both have 18 holes, are stylish, surrounded by luxurious properties and offer simply spectacular scenery with sea and mountain views.
Founded in 1959, the South Course was one of the first golf clubs on the Costa del Sol, popularly known as the "Costa del Golf", welcoming thousands of golfers from all over the world every year. Some of the most important and prestigious international golf tournaments have been held here and it has hosted the Spanish Championship on several occasions.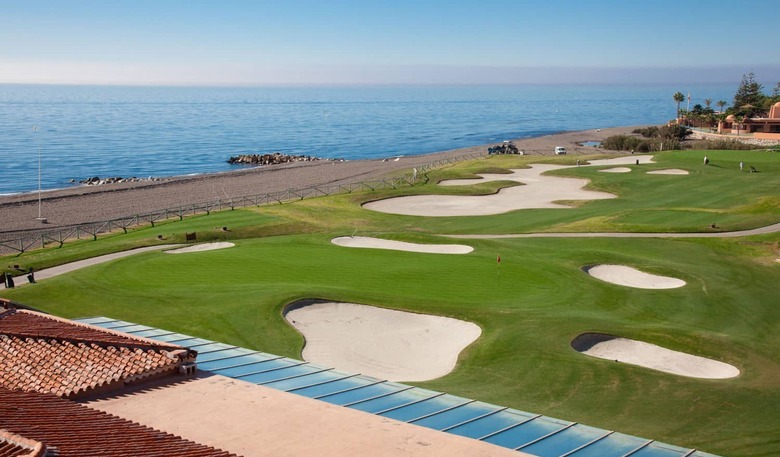 More than 300 days of sunshine a year
One of the main attractions is that it has an unbeatable climate, with mild temperatures of 19ºC on average per year and more than 300 days of sunshine a year, giving it an enviable microclimate.
The luxury of living by the sea
In addition to its excellent climate, there is the added value of living in Guadalmina Baja in Marbella by the sea, in a luxury property located on the beachfront or just a few minutes' walk away, in a spectacular setting, peaceful and surrounded by nature, ideal for disconnecting and enjoying life.
Guadalmina Baja beach is one of the most select beaches in Marbella, standing out for its calm waters and fine sand, its low density compared to others more crowded beaches, as well as the large number of beach bars and restaurants where you can enjoy Andalusian gastronomy at its best.
Only 10 minutes from Marbella and Puerto Banús
To all these attractions must be added the fact that it is just a 10-minute drive from the centre of Marbella and Puerto Banús, which will allow you to enjoy the luxury, beauty and multiple services offered by both destinations, which are some of the most select not only in Spain, but in all of Europe.
In Guadalmina Baja you will enjoy the tranquillity, privacy and disconnection you are looking for, while in Marbella and Puerto Banús you will find a much more intense and lively lifestyle, ideal for those moments when you are looking for a little extra fun.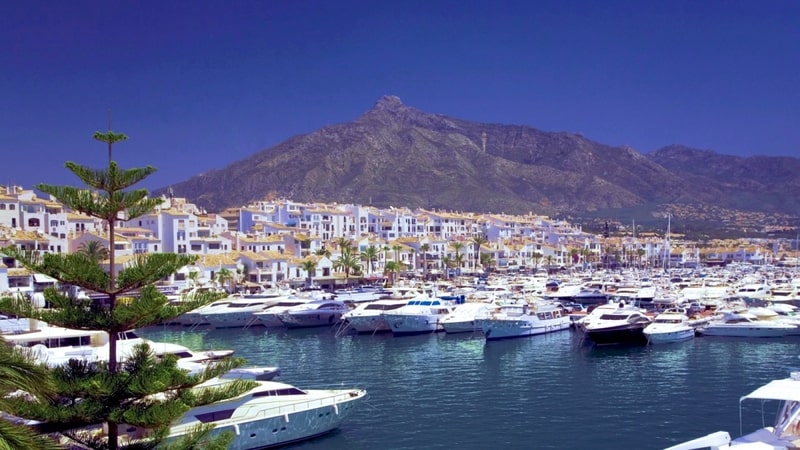 Let yourself be conquered by the luxury villas in Guadalmina Baja
And, to enjoy all that it has to offer, you have a select collection of luxury villas for sale in Marbella and Guadalmina Baja with multiple options to choose from, each with different features depending on your needs. We guarantee you will find the home of your dreams.
Located on large plots where maximum privacy is guaranteed and in the most distinguished urbanisations, they offer everything you need to enjoy a dream life surrounded by elegance and a unique charm that will not leave you indifferent.
In short, this is an unbeatable place to live and one of the most sought after in Marbella, and at Kristina Szekely Real Estate we have a wide selection of apartments, villas and houses in Guadalmina Baja that will conquer you and allow you to enjoy this Andalusian paradise in its maximum splendour.