Spain stands out as a highly sought-after destination for those seeking a quality lifestyle. Its rich gastronomy, Mediterranean climate (although you'll find this isn't always the case), friendly people and vibrant traditions make the country the envy of many other places around the world. But do you want to know where to live in Spain?
Read on to discover our 8 best places to live in Spain depending on what you're looking for – a vast tapestry of extraordinary places.
Marbella – The best place to live in Spain for families
A captivating seaside paradise on the prestigious Costa del Sol. Marbella boasts pristine sandy beaches, fine dining and a lively nightlife, it is the epitome of tranquillity and quality living. It is the epitome of tranquillity and quality living, but why is it the best place for families in Spain? Marbella is home to the best and most prestigious international schools such as The International School Estepona, The British International School de Marbella, Swans International School Marbella and The English International College.
It is famous for its mild climate all year round and its first class golf courses. In terms of housing, thanks to our Marbella real estate agents, you can see the wide variety of property types available in the beautiful town.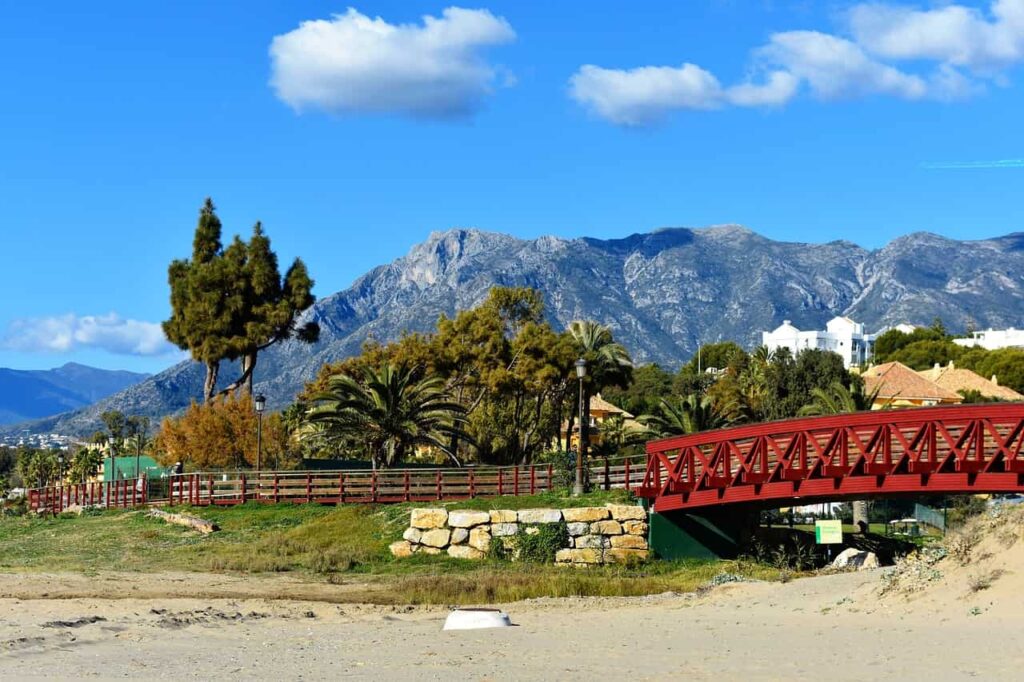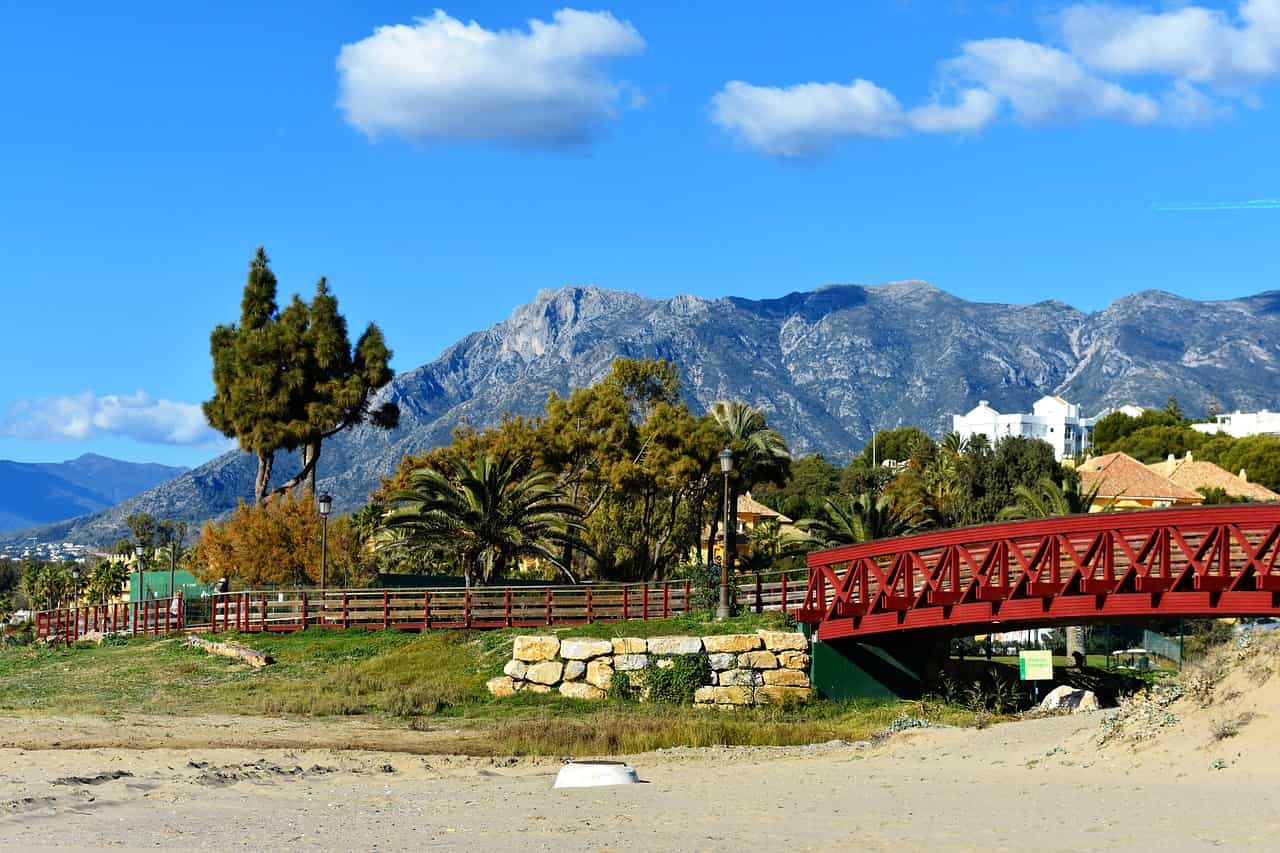 Barcelona – Urban elegance
The cosmopolitan capital of Catalonia, where timeless elegance blends seamlessly with modernity. This enchanting city is famous for its stunning architecture, including the Sagrada Familia. Here you can immerse yourself in the thriving artistic community, savour the eclectic culinary scene and revel in the city's vibrant cultural scene.
Famous landmarks such as the Rambla or the labyrinthine streets of the Gothic Quarter; Barcelona is always captivating. The excellent transport connections, the diversity of its neighbourhoods and the numerous leisure options are a major plus. A perfect place for those looking for a dynamic and culturally rich urban lifestyle.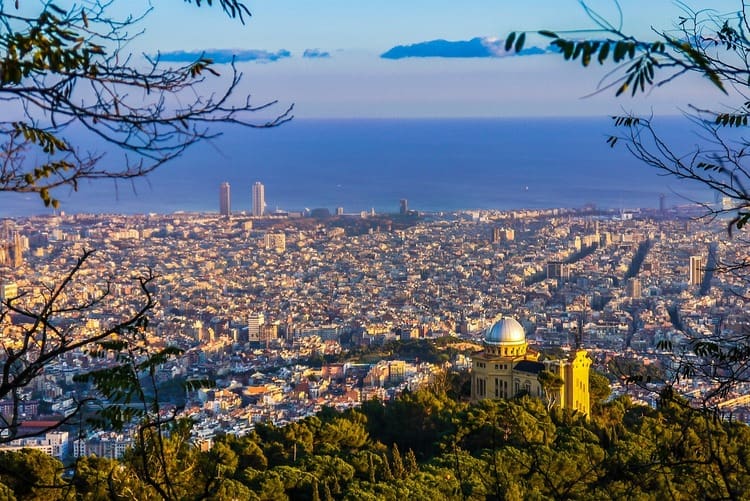 Valencia – The City of Arts and Sciences
Valencia is one of Spain's most important cities, where ancient history intertwines with futuristic innovation. The City of Arts and Sciences, an architectural marvel, is testament to Valencia's unwavering commitment to art and science. The lifestyle in the city is relaxed, with a vibrant cultural life, vibrant festivals and delicious cuisine, including paella and fideuá.
With an affordable cost of living and a strong job market, Valencia is an attractive haven for expatriates seeking an exceptional quality of life without sacrificing urban comforts.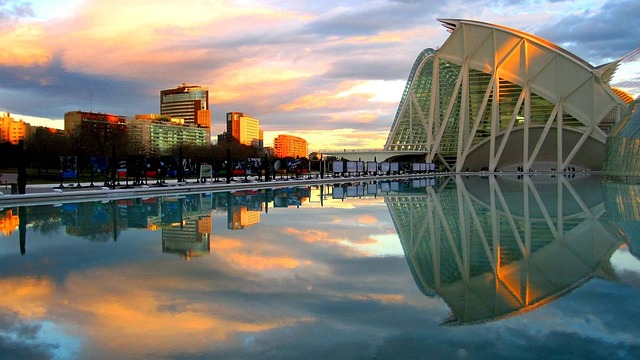 Seville – The capital of Andalusia
The capital of Seville exudes Andalusian charm at every turn. If you are looking to live in one of the cradles of flamenco and Andalusia's most typical art and lifestyle, Seville is the best place to live in Spain for you.
The houses preserve the Moorish architecture of the city, and depending on the area where you buy your home you can live close to such picturesque areas as the Santa Cruz quarter, the Alcázar or the Giralda. The only drawback we see is its hot climate in summer. But if you buy a property with a swimming pool, the heat will be the least of the problems.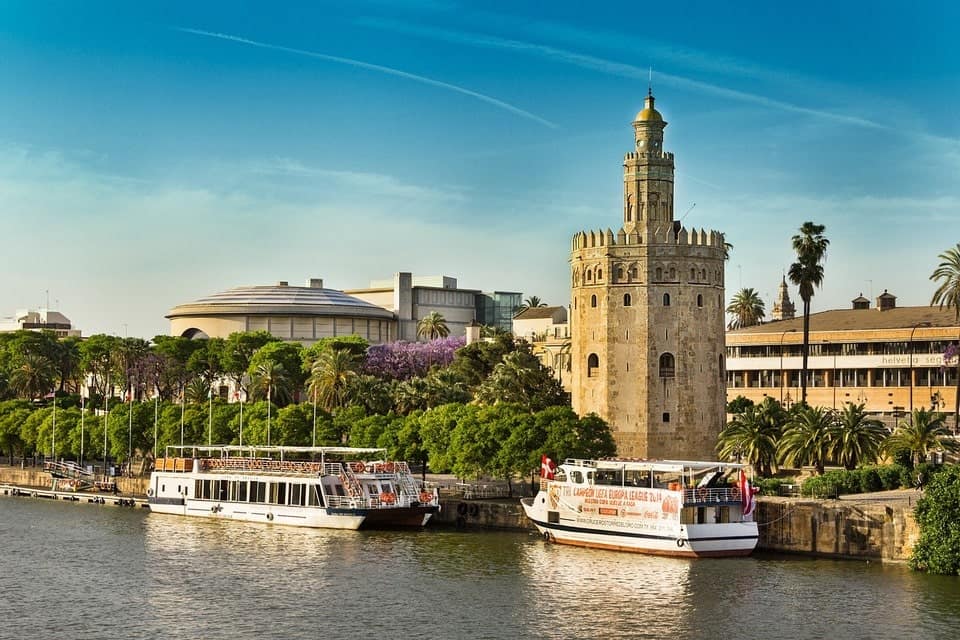 Malaga, a modern Mediterranean city
A sun-drenched coastal city on the famous Costa del Sol. But Malaga is much more than that, known for being the birthplace of Pablo Picasso, this vibrant city offers a rich cultural heritage with world-class museums such as the Picasso Museum and the Carmen Thyssen Museum.
It offers different areas to live in, from the beautiful historic city centre, adorned with magnificent architecture, lively squares and vibrant markets, to luxurious urbanisations overlooking the sea. Malaga's mild winters and hot summers provide an ideal climate for outdoor activities all year round. It is very well connected thanks to its international airport, one of the main airports in Spain.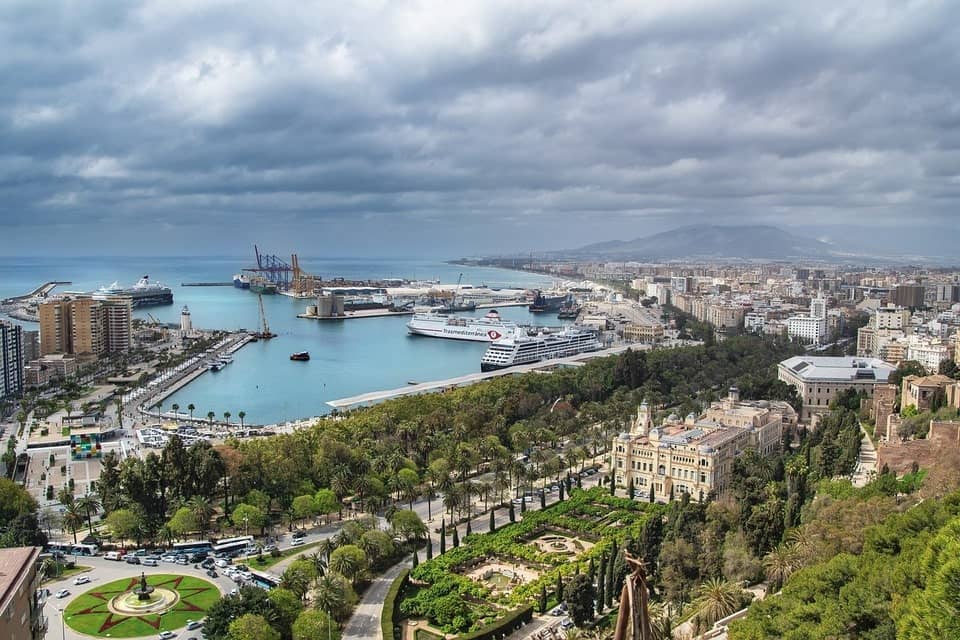 Ibiza – A dream island
The idyllic coastline of Ibiza is a perfect place to live in Spain. Famous the world over not only for its legendary nightlife, but also for its tranquil natural beauty, Ibiza offers people looking to buy a home there stunning beaches with crystal clear waters, hidden coves and green hills adorned with fragrant pine trees.
Away from the summer parties, Ibiza's bohemian vibe, laid-back lifestyle and captivating sunsets captivate those who crave a more relaxed island experience. Ibiza continues to attract those seeking harmony and rejuvenation.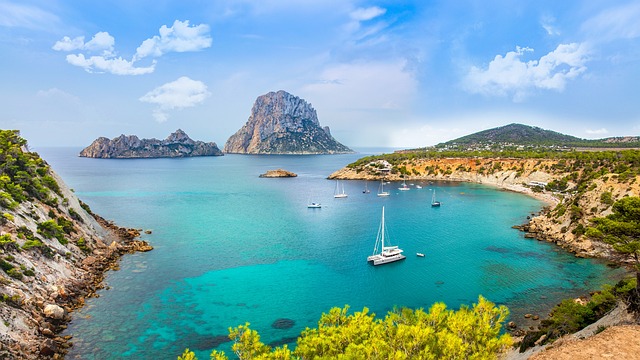 Granada – Cradle of Andalusian Art
Granada is an Andalusian city nestled among the majestic Sierra Nevada mountains (where you can ski in winter), where Spanish and Moorish influences intertwine harmoniously. The Alhambra, a UNESCO-recognised architectural masterpiece, reigns as the jewel in Granada's crown, with intricate Islamic designs and stunning gardens.
What makes Granada a unique place to live is its bohemian lifestyle, the beauty of its streets such as those of the Albaicín or Sacromonte neighbourhoods, and buying a home here is cheaper than in other cities on this list. Its gastronomy is also outstanding, with numerous tapas bars and Andalusian food restaurants.
San Sebastian – Northern Spain
San Sebastian is an elegant coastal city nestled in the heart of the Basque Country. Renowned for its outstanding gastronomy, San Sebastian has the highest concentration of Michelin-starred restaurants per capita in the world. This makes it one of the best places to live in Spain if you're looking for pintxo bars and quality restaurants and wines.
It also has a climate that is not too hot in summer, which is a bit like other European cities. With its beautiful beaches, vibrant festivals and charming Old Town, San Sebastian offers an unrivalled standard of living in a picturesque setting. The city's commitment to culture, gastronomy and outdoor activities. For those seeking a refined yet relaxed lifestyle.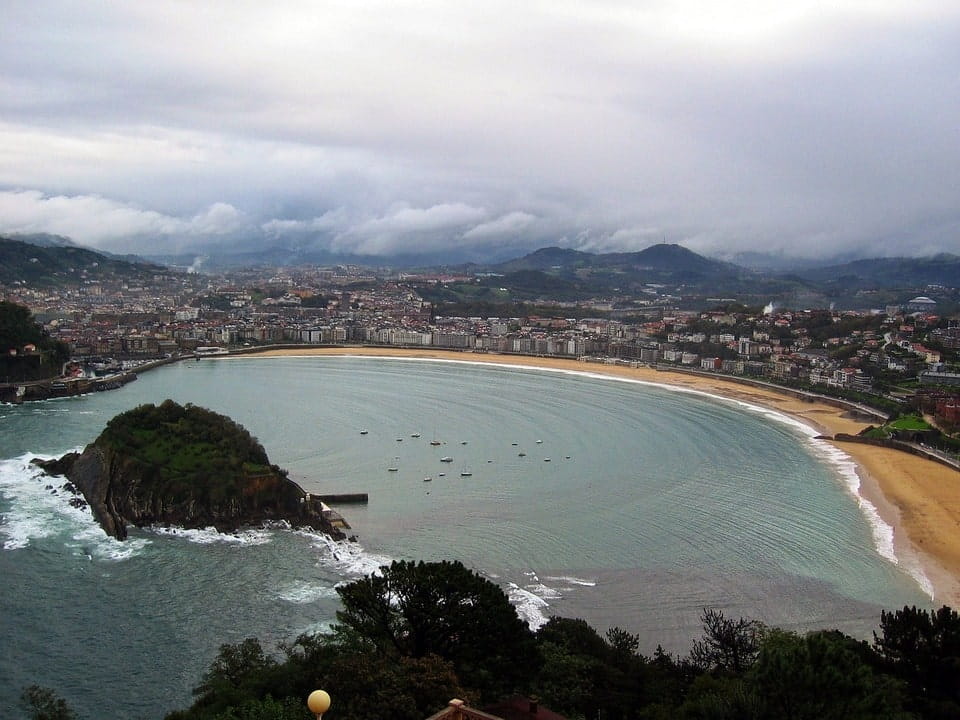 Spain has a wide variety of residential destinations in which to live, each with its own unique charm. Whether you're looking for the tranquillity and family-friendly lifestyle of Marbella, the cosmopolitan Barcelona, Valencia and Seville, or the hidden charms of Ibiza, Granada and San Sebastian. The diversity of landscapes across the Iberian Peninsula and the vibrant Spanish culture guarantee an extraordinary living experience.