Real estate investment on the Costa del Sol is the most profitable and uncomplicated in Europe. Homes in Malaga are constantly in high demand due to the beautiful scenery, wonderful weather and world-class amenities. If you're an ex-pat hoping to invest in property in Marbella, Kristina Szekely can help you through the entire process. Our experienced real estate team can help you find the most profitable way to invest in the Costa del Sol.
1. Desirable Location
When you invest in property, you need to choose an excellent location. Marbella is one of the finest due to the attractions in the area. It has beautiful scenery, spacious beaches and dozens of championship golf courses. The mild winter in the Costa del Sol encourages many tourists to spend the winter here. You should be able to rent out your property throughout the year and not just in the summer. Purchasing a luxury apartment or villa in Marbella can help you earn an extra income all the year round.
2. Flexible Income
Investing in property on the Costa del Sol provides you with flexible choices for the future. You can decide to rent the property as a short-term holiday let through the summer. It's a choice made by up to 14% of new investors. There is always the option to rent out your apartment or villa on a long-term basis. 33% of investors look for tenants who want their residency to become more permanent. An alternative to renting out your home is to follow the 12% of investors who redevelop property for resale. Refurbishing a neglected property can be highly profitable in a much sought after location such as Estepona or Marbella.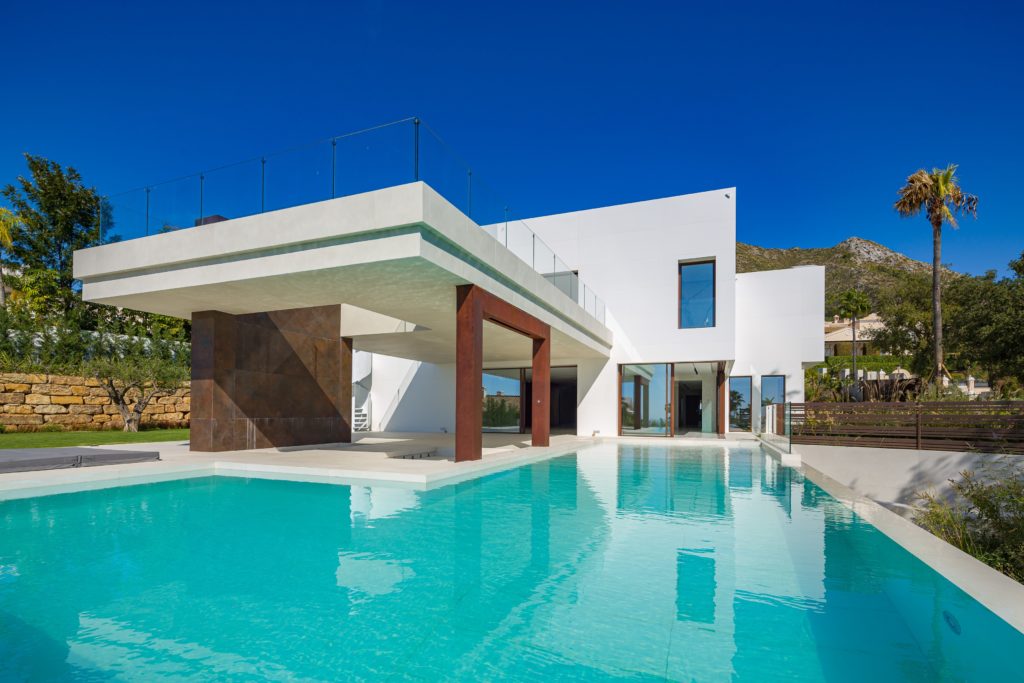 3. Increased Value
One of the most reliable ways to make your investment profitable is to buy property in Spain. Luxury apartments and villas generally hold their value particularly well. When homeowners decide to sell their properties, they usually realise a profit on their initial investment. In Spain, property usually gains a year-on-year increase of 2.1%. Investing in a new-build brings an even greater return. There is often an annual rise of 4.2% for luxury apartments and villas that belong to a new development.
4. Generous Mortgage
Many ex-pat investors need to secure a mortgage to finance their new property. This is very easy in Spain. Approximately 20% of real estate investors are from abroad. The banks in Spain usually offer very favourable terms to foreign investors. The Loan To Value rate for property is worth 80% to residents of Spain. As a foreign investor you should be able to find a mortgage where the LTV is 60% or 70%. Spain also allows foreign investors to purchase a plot of land. Then you can build the home of your dreams.
5. Investment Opportunities
The COVID-19 pandemic has begun to affect the property market. Some properties in Spain may be offered for sale at 5% or 10% less than expected. This reduction is not a reflection on the properties or their locations. It is mainly because COVID-19 has affected the income of the owners. Some have had their businesses severely disrupted and they need to gain money by selling their properties. You might be able to purchase a luxury property that is worth far more than the sale price. The property market in the Costa del Sol is particularly resilient. Your investment is sure to recover its true value in a very short time.